The Pinpoint EA is the result of 12 months extensive work to create an EA that's able to safely recoup losing trades over 17+ years of backtesting data.
The Pinpoint has a 94% win rate and has never lost more than 2 trades in a row in 17 years of history on the GU and EU. 
The EA trades almost on daily basses and churns out a profit every week!
Up Close With the Pinpoint EA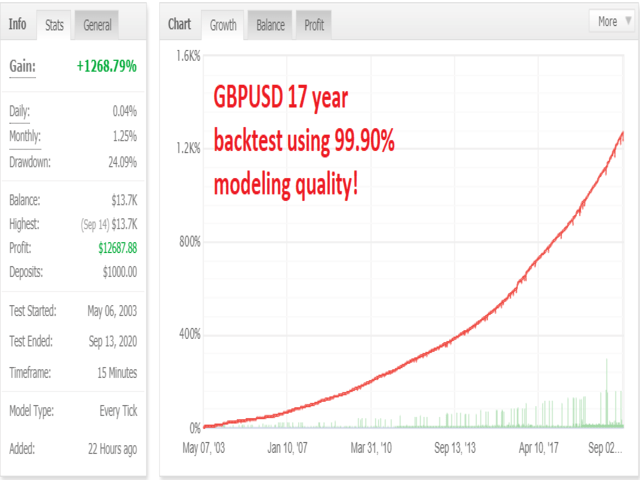 Reliable 99.90% Modeling Backtests!
The Pinpoint EA was tested with reliable 99.90% modeling quality backtest data to insure trust worthy results. The longer the strategy can backtest, the better its chances at adapting to the future market.
All backtests were done with a variable spread and accurate Dukascopy data for more realistic results.
Run-down of the Pinpoint EA
This video goes over what the Pinpoint EA is and does. You'll get an introduction into how to use it and when and where it looks to profit in the forex market.
Profitable Months In a Row
Pinpoint EA's Sold So Far
Average Monthly Profit (default settings)
Largest Trading Win Streak
How Does the Pinpoint EA Profit?
It uses a 3 indicator combination to find the best trades with the larger trend.
Purchase securely through our mql5 partner website!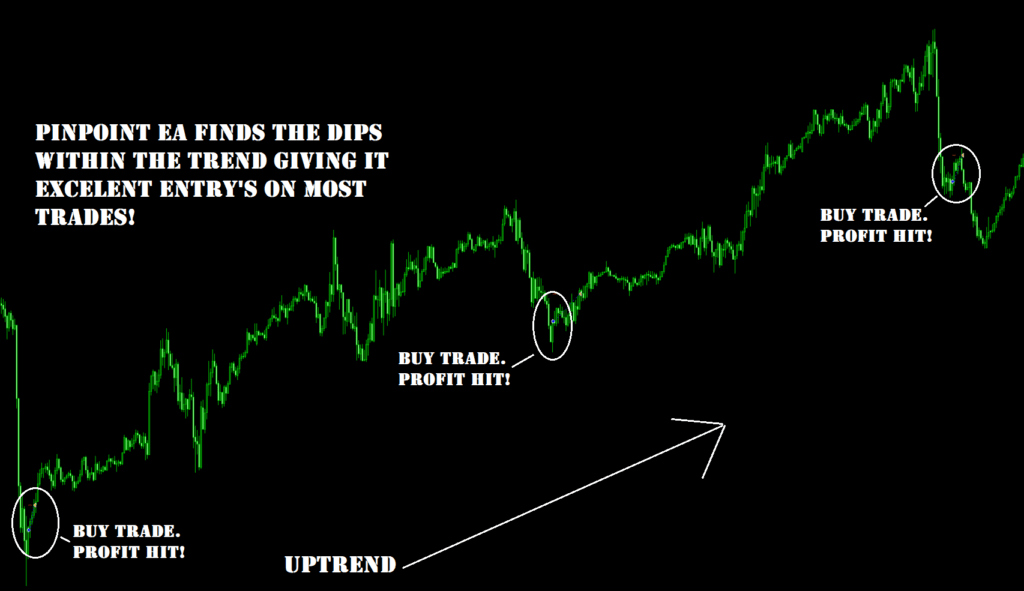 Backtest data shows a 94% win rate over 17 years!
Projected monthly profit of 2-3% a month on a 30:1 leverage account (default settings)
Trades every week
Trades the EURUSD & GBPUSD like a pro
Uses a stop loss on every trade
Trades only with the bigger trend
Trade better than most humans
FIFO compliant
Large trade win streaks of 50+ trades are possible
Purchase securely through our mql5 partner website!