The Ranger Forex EA V3.5 is 7X more profitable than V1 and is the best EA we've ever created with over 13 years of profitable backtest trading history. It's been in development for over 6 years. It looks for the best range trading opportunities using a 2 indicator combination system. The Ranger Forex EA V3.5 can make profit every single month and has had only over 11 months of profitable forward trading history! It uses an intelligent hedging money management system across multiple pairs and looks for these accurate trading opportunities weekly. It's an EA with the long-term investor in mind.
Up Close With the Ranger EA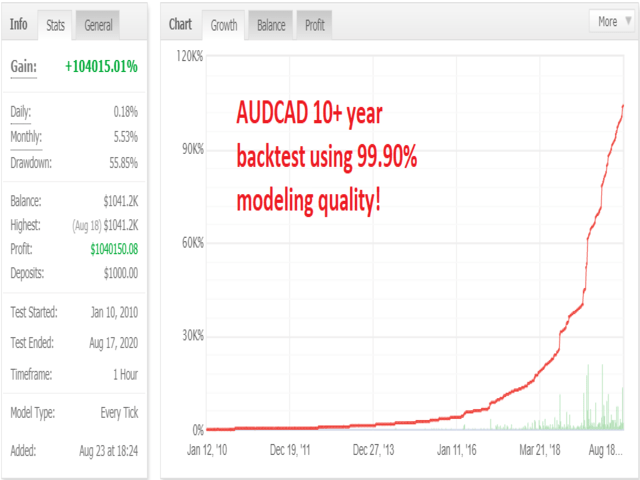 Reliable 99.90% Modeling Backtests!
The Ranger EA was tested with reliable 99.90% modeling quality backtest data to insure trust worthy results. The longer the strategy can backtest, the better its chances at adapting to the future market.
All backtests were done with a variable spread and accurate Dukascopy data for more realistic results.
Run-down of the Ranger EA
This video goes over what the Ranger EA is and does. You'll get an introduction into how to use it and when and where it looks to profit in the forex market
Profitable Months In a Row
Average Monthly Profit (default settings)
How Does the Ranger EA Profit?
It uses a 2 indicator combination to find the best trades with and against the trend.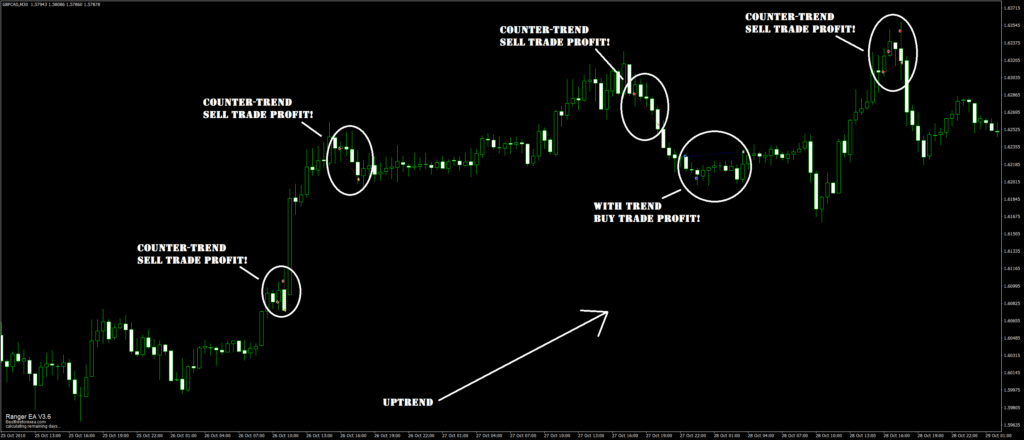 GBPCAD BACKTEST RESULTS ​
Backtesting data shows no losing months in 10 years!
0 losing month in 12 months of Live trading!
Projected monthly profit of 3-10% a month (default settings)
Trades every week
Trades the GBPCAD & AUDCAD like a pro.
Finds the best places to range trade the market
Trades better than most humans!
FIFO compliant