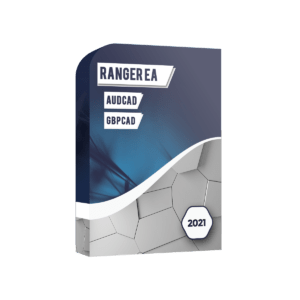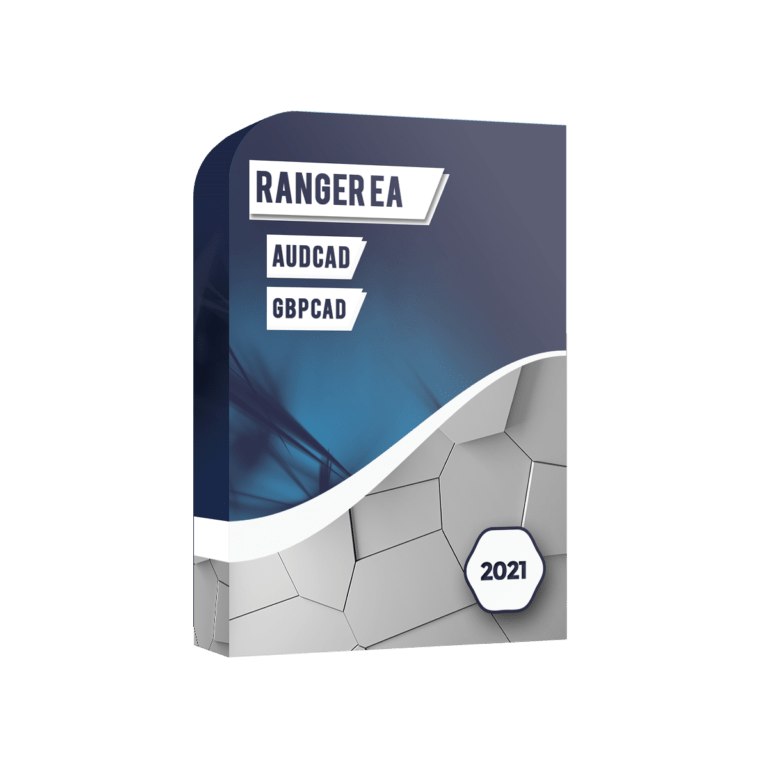 The Ranger EA is our most popular choice for a reason! It's reliable trading methodology has shown long-term success on the GBPCAD and AUDCAD for many traders. It specializes in advanced grid trading techniques capable of churning out consistent monthly profit.
The Ranger trades both with and against the trend. Trading both, means it can find more trading opportunities. 
It uses a combination of candlestick patterns and filters to spot the best places to enter the market. 
30 days money back guarantee
Up Close With the Ranger EA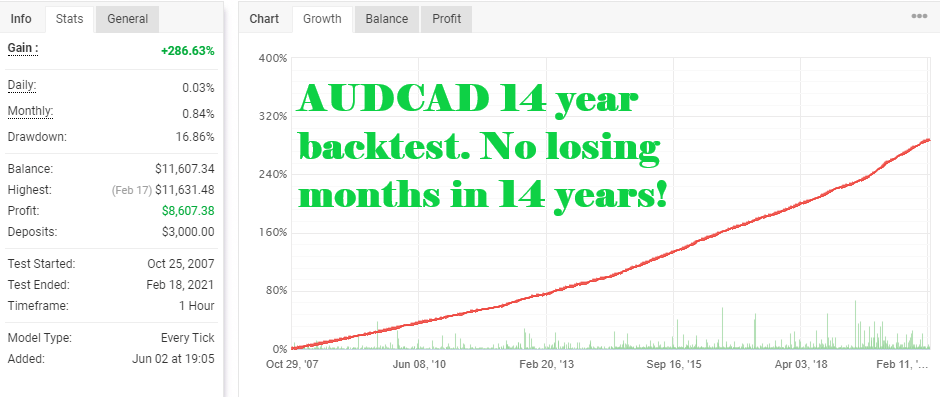 Reliable 99.90% Modeling Backtests!
The Ranger EA was tested with reliable 99.90% modeling quality backtest data to insure trust worthy results. The longer the strategy can backtest, the better its chances at adapting to the future market
All backtests were done with a variable spread and accurate Dukascopy data for more realistic results.
Run-down of the Ranger EA
This video goes over how the Ranger EA works. You'll get an introduction into how to use it and when and where it looks to profit in the forex market
Profitable Months In a Row
Average Monthly Profit (default settings)
12 Month Estimated Profit
How Does the Ranger Profit?
It uses a 2 indicator combination to find the best trades with and against the trend.
30 days money back guarantee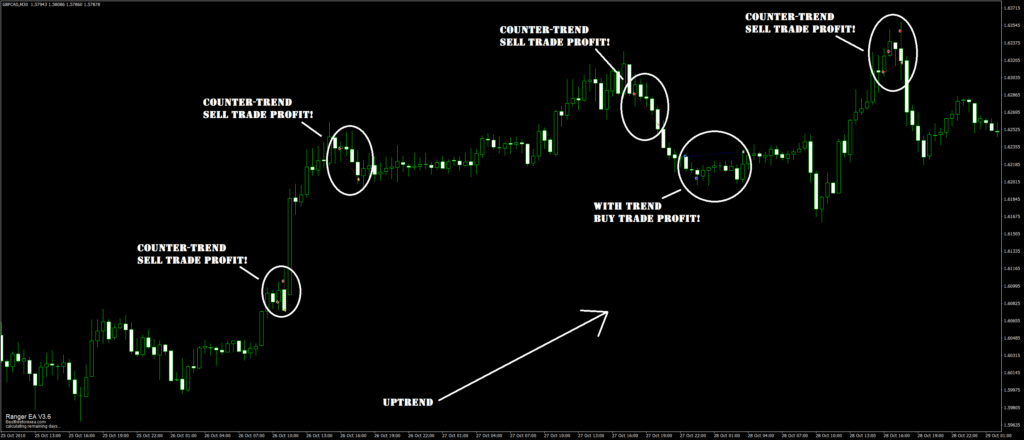 AUDCAD H1 (default settings)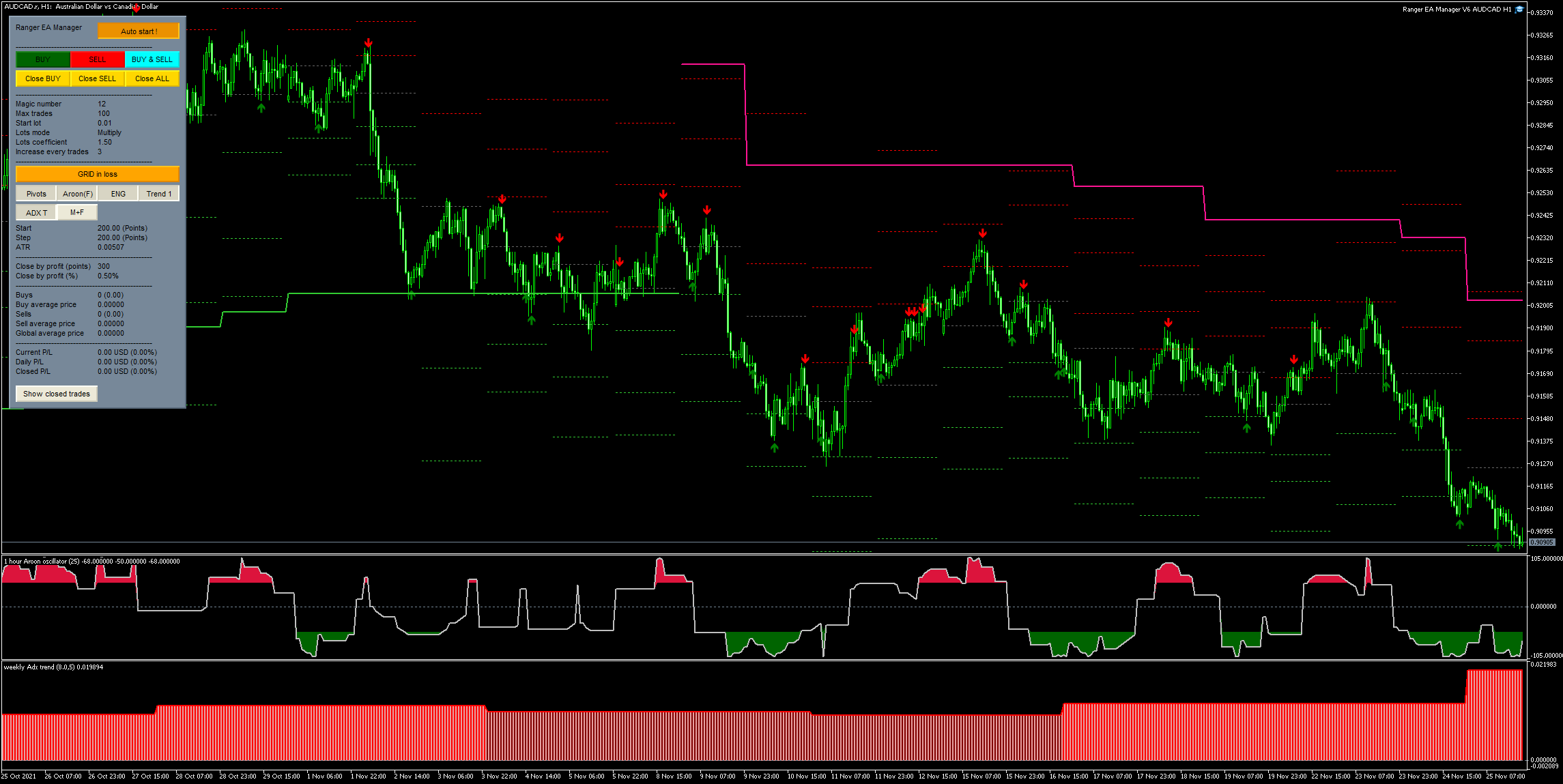 GBPCAD M30 (default settings)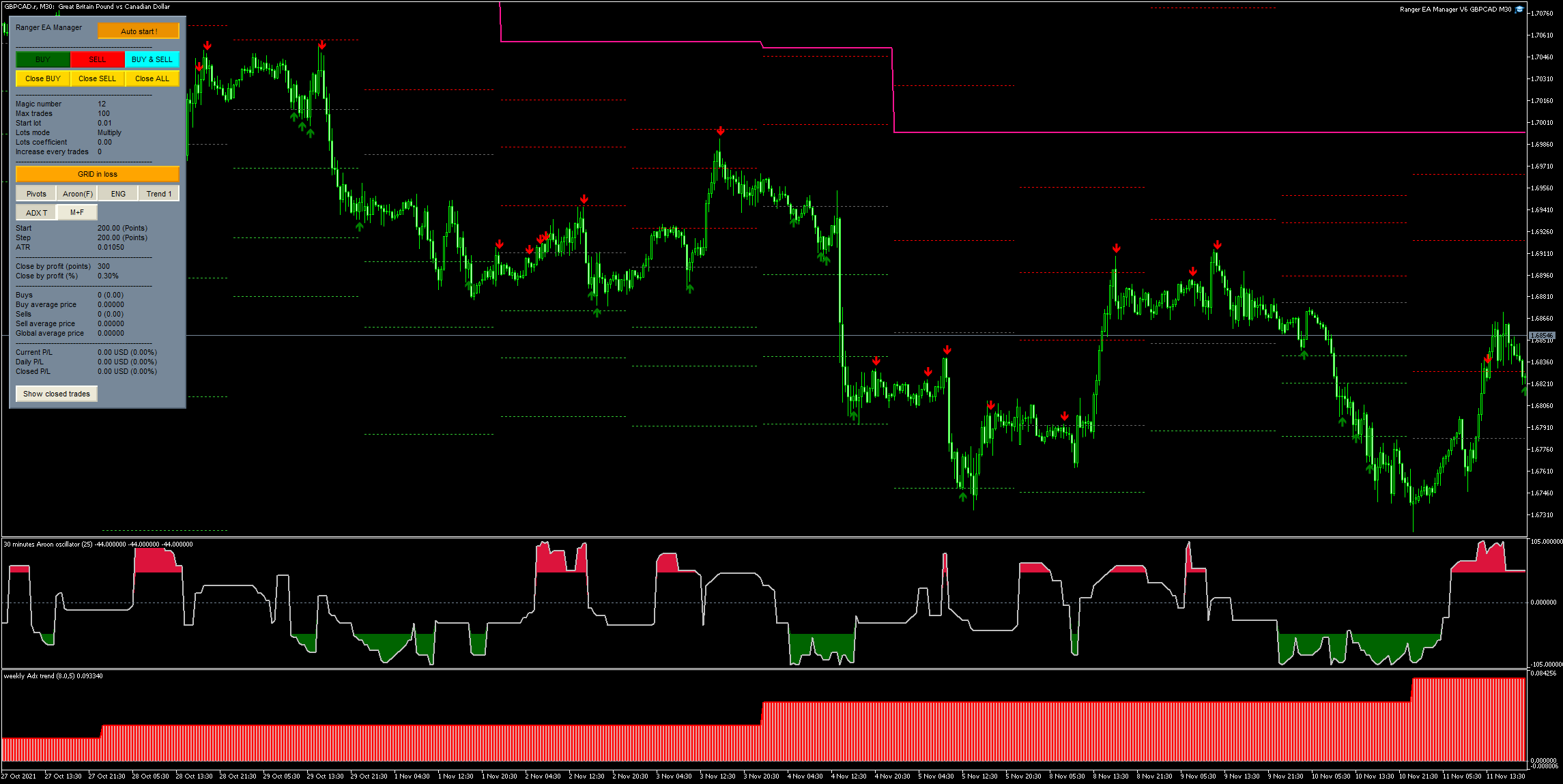 Includes a NEW trade panel. You can now take your own Ranger trades!
The Ranger V6.5 now has 71 NEW changeable inputs/settings!
Trades the GBPCAD & AUDCAD like a pro
Backtesting data shows no losing months in 14 years on 2 trading pairs.
Projected monthly profit of 2-3% a month (default settings)
Trades every week
Trades 2 pairs
Recommended starting balance of just $2k

500:1 leverage recommended for most profit
Trades better than most humans!
FIFO compliant
30 days money back guarantee