The Vigorous EA is one of our best EA's! It has been successfully backtested +21 years. 
It scalps the EURUSD pair up to 100 times a week and makes a profit EVERY day!
If you're looking for an EA that makes a consistent profit every day, this is it!
……………………………………………
WHAT'S NEW?
– Now can be used in MT4 and MT5!
– Added a trade panel. You can now intervene and trade the Vigorous strategy manually! 
– Increased the estimated monthly profit average to +2%. Previous monthly profit average was +1.3% 
– New "Mama+fama mtf" indicator (filter) has been added.
Up close with the Vigorous EA
Purchase Ranger + Vigorous + The Comeback Kid EA Together & SAVE 10%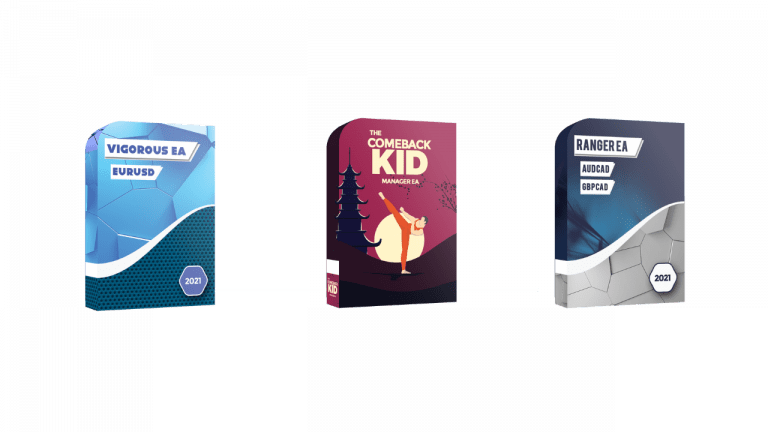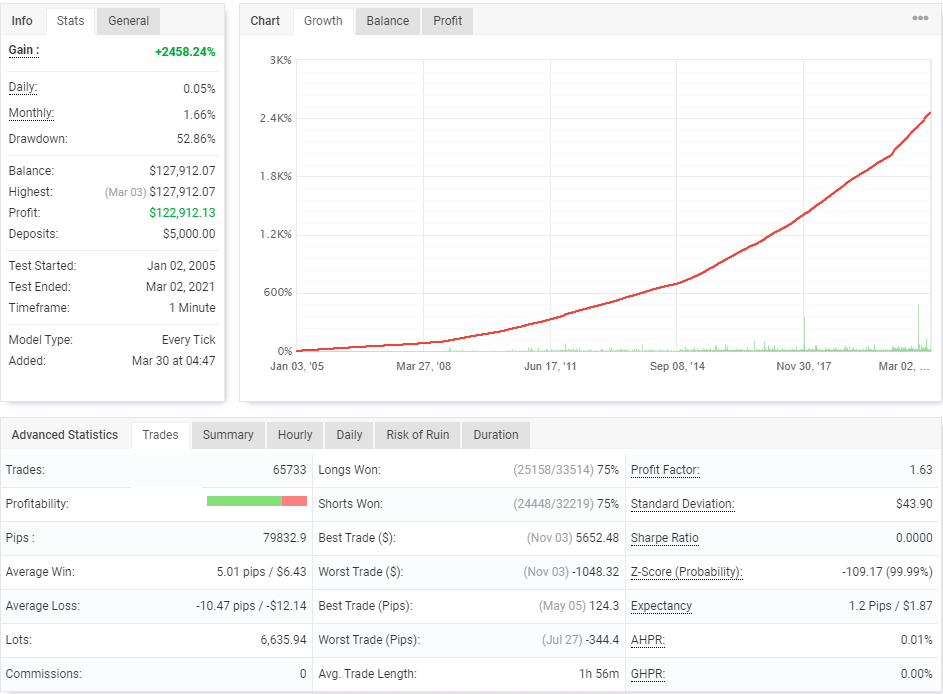 Reliable 99.90% Modeling Backtests!
The Ranger EA was tested with reliable 99.90% modeling quality backtest data to insure trust worthy results. The longer the strategy can backtest, the better its chances at adapting to the future market.
All backtests were done with a variable spread and accurate Dukascopy data for more realistic results.
This video goes over what the Ranger EA is and does. You'll get an introduction into how to use it and when and where it looks to profit in the forex market
Consecutive Profitable Months In a Row
Average Monthly Profit (default settings)
Average trade Amount Per Day
Vigorous EA Manager V2.0 In Action!
Auto-trade + Manual trading using the panel buttons
 Vigorous trades only with the larger time-frame trend
It finds the best places to take quick 3-9 pip scalp trades within the dips of the larger trend
Vigorous uses flex-grid money management that's only active when the trend is active. This makes for a very adaptive strategy that's able to work with just about every type of market movement on the EURUSD

Vigorous now includes a NEW trade panel. You can now take your own Ranger trades!
Vigorous V2.0 introduces 71 NEW changeable inputs/settings!

Trades the EURUSD every day
Profitable backtests for the past 21 years
Projected monthly profit of 1-3% a month (default settings)
Recommended starting account size is $5k
Recommended leverage is 250:1
50-100 scalp trades a week